Are you ready to ascend to a higher vibrational level?

Are you ready to follow mother earth up to her new upgraded version?
Don't waste your time – do it now!
Manereia holds the space – you do the job!
The Ascension has already begun!
In this Mother Earth retreat we connect to our Mother to be guided in the ongoing ascension process to an higher vibrational level. The timing, the location, the surroundings, the tools and the entire set up of the retreat is all designed to boost us in this important upgrade job.
Place: Projekt SOL, Växjö, Sweden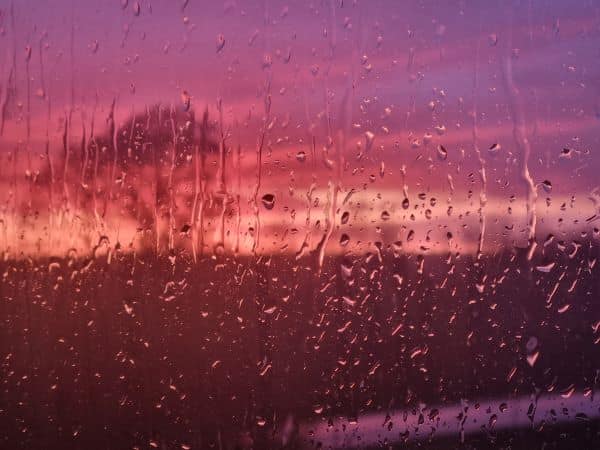 The current way of living is not longer sustainable and must be replaced where Love and care about Life and Mother Earth counts by all. The evolution of the consciousness is going in cycles, when an old era ends – a new begin. The old era is now naturally coming to its end and the new is already seeded. Mother Earth and and her inhabitants are ascending to a higher consciousness level to survive and develop the new era.
The ascension process goes in steps. First you need to awake and understand that the old not longer is supported and will be replaced by the law of nature (Divine Law). Then you need to say yes to clean out yourself to be empty so you can receive the new. The cleaning process also goes in steps, layer by layer will be peeled off and all buried stories (Karma) is to be revealed and seen to be healed and released. In this transformational process you clean out your vessel that by nature gradually will be filled up with the new as you become clean. This is driven by evolution and we already have the information how to do it in our genes, it only needs to be initiated. To kick off the process you need to surrender and fearlessly say yes to the transformation, then you will be guided from within how to do it in same way as you been guided how you did when you entered this physical world.
The energy spectrum from the sun is changing and our solar system is entering into a area with an increased energy level which radically boost the ascension process. This is the law of nature, the will of the earth and universe and is already happening and cannot be stopped.
So what can I do?
Everyone has a choice; – to say yes and accept the change and follow Mother to the new higher dimension – or refuse to change, fight and try to stay in the old system. However, the evolution is driven by the law of nature and only those with an upgraded level of consciousness can survive on the planet when she has ascended. It is not wrong to to stay in the old, we all need to go through that part in our development. Those who choose to not ascend now will get the chance to incarnate later on the new earth when they are ready for the higher vibrational level.
Manereia has used and developed lot of different tools for his own transformation. His highest wish is to share those tools with you so you can use them for your own transformation or modify them to suite you. One of his favorite tools is Bhakti, devotion to God, which frequently will be applied during the retreat. Manereia will help you to connect to the highest source of Love and from there deepen your relation with the Divine and your higher self. During the retreat you significantly will increase your vibrational level which boost your own transformation, but also support the ascension process collectively.
This is a small and simple retreat hold at Manereias home. We meet together and support our growth in love and friendship at Ashram-like conditions. We help with cooking and keeping the place clean.
Mother Earth Retreat - Program
Thursday 2 November
15:00-19:00 Arrival time
18:00 Dinner if you are here
19:00 Kick off meeting
Friday 3 November
07:00 Puja
07:45 Yoga or Qi-gong
09:00 Breakfast
11:00 Workshop
13:00 Lunch
16:00 Workshop
19:00 Dinner
Saturday 4 November
07:00 Puja
07:45 Yoga or Qi-gong
09:00 Breakfast
11:00 Workshop
13:00 Lunch
16:00 Workshop
19:00 Dinner
Sunday 5 November
07:00 Puja
07:45 Yoga or Qi-gong
09:00 Breakfast
11:30 Workshop and closure
13:00 Lunch
14:00 End
Option; Stay and clean up the house after the retreat, leave Sunday evening or Monday morning.
Experience with regular spiritual practice and a deep

desire to explore your relationship with the

Divine are required. 
You are open to discover new areas and to develop your own spiritual practice.
The retreat is for those how are ready to dive deeper into yourself and you should be in good mental health and without any current mental illness to participate.
We are located in the Project SOL's premises outside Växjö
Teaching in Swedish and/or English so everyone will understand
Vegetarian food included. We cook the food together
All Projekt SOL activities are alcohol and drug free
Cost and application - Mother Earth Retreat
2800 SEK if you apply and pay latest 22 October, then 3500 SEK. Vegetarian food included in price. Group size is 4-12 people. Apply in time to reserve your spot.
Price for accommodation and transport will be added as below;
Bed in shared 2-3 bed room, SEK 500 for all nights. Bring your own linen. Limited number of beds (first come, first served)
Floor space and a mattress is for free if you bring your own linen
Pick-up and drop-off at the railway station in Växjö can be arranged. SEK 100 per person per single way
If you cancel your place by 22 October 50% of your money will be paid back.
If you cancel after 22 October, no money will be paid back.
If the retreat needs to be cancelled all your money will be paid back. Other costs, for example unused train tickets or hotel bookings will not be reimbursed if the retreat needs to be cancelled.
Help needed to hold some of the yoga or qi-gong classes and and to organize for some of the lunch or dinner (mat-chef).  If you are interested in some of that, contact Manereia and you will get some discount on the fee.